Pro-Rector (Research, Innovation and Commercialisation)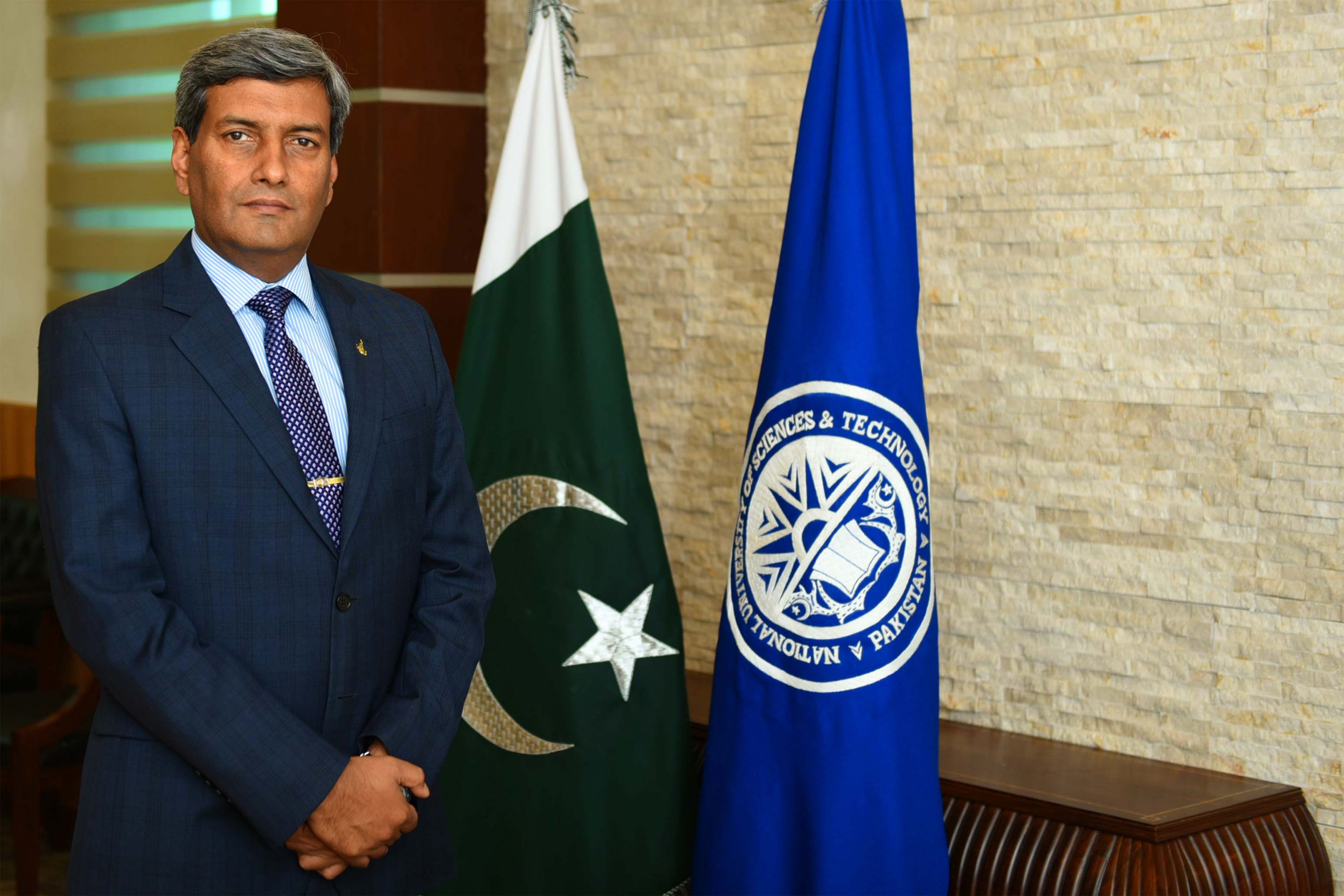 Dr Rizwan Riaz assumed the office of Pro-Rector for Research, Innovation & Commercialisation at the National University of Sciences & Technology (NUST) in April 2021, bringing with him extensive experience in academics, research and technology management.  His affiliation with NUST dates back to 2008 as faculty member and, recently, as Principal Research Centre for Modelling & Simulation (RCMS), NUST.
A graduate in Aeronautical Engineering from the US Air Force Academy, Colorado Springs, USA, with distinction in 1990, he obtained Masters in Aerospace Engineering from NUST, Pakistan, in 2004 and PhD in Mechanical Engineering (Computational Fluid Dynamics) from the University of Manchester, UK, in 2008.
Dr Rizwan Riaz has over a decade of experience in R&D, project management, organisational R&D policy, and academia-industry linkage measures. An avid proponent of applied research, Dr Rizwan has been part of national-level projects which have won him laurels and saved the nation millions in foreign exchange.  He recently completed the establishment of the NUST Interdisciplinary Cluster for Higher Education (NICHE), a cutting-edge interdisciplinary research powerhouse and a first for Pakistan. In recognition of his meritorious services, he has also been awarded Sitara-i-Imtiaz (Military).
In his current role as Pro-Rector for Research, Innovation & Commercialisation, Dr Rizwan is committed to taking NUST to ever higher levels of meaningful R&D as a fourth-generation university, promoting innovation and technology transfer to the industry and striving for the betterment of society as a whole. He aims to build strong internal and external relationships and a positive public profile that supports the university's mission to be one of the most innovative and research-intensive universities in the region.