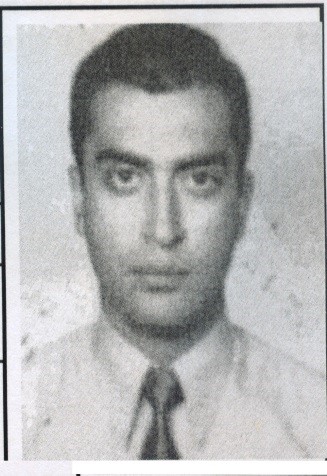 Mr. Hafeez Khalid was awarded scholarship during July 2005 for University of New South Wales, Sydney, Australia under NUST Faculty Development Programme for PhD in Medical Sciences. He had signed a bond to serve NUST for 05 years after completion of his PhD but he did not join NUST to fulfil his bond obligations.
Till date, the scholar has neither joined back NUST nor refunded the amount spent on him, which makes him defaulter of the Government of Pakistan.
Important information of Mr. Hafeez Khalid;
​Name
Mr. Hafeez Khalid​
​CNIC No. of Mr. Hafeez Khalid
37405-0537296-3​
​Father's/Guarantor's Name
Mr. Muhammad Younus Khalid​
​CNIC No of Guarantor
37405-4854035-5​

​Cause of legal action against

Mr. Hafeez Khalid

Failed to join NUST.​
​Amount expended

AUS$ 72,448/-, Rs. 71,094/- (Rs 0.071 M) and

US$ 42,650/-​

​Liability as per bond
Pay 4 x times of the expended amount.​
​Current Status
​Currently the case is in Court of Law for recovery.